Count on our fantastic CMI Safes
Australian-made CMI Safes mean you'll never compromise on security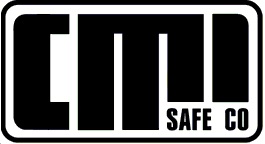 A safe gives you a solution for protecting and securing all sorts of things, from valuable documents and data to cash, jewellery or family heirloom items.
Windsor Locksmiths can help with any safe system for your home or business. We believe in quality and are authorised suppliers and installers of CMI Safe Company safes.
Whatever your requirements, we've probably helped similar clients in our 30 years in the business. We provide safe systems for residential, commercial, industrial, medical and even armoury clients, so we understand the need for different security solutions across different areas.
Why CMI Safes?
Just as we wouldn't compromise on the quality of our lock products at Windsor Locksmiths, we also expect the best from our safes.
Not all safes are as secure as you might expect. We choose to provide our clients with CMI Safes because they're solid, completely manufactured in Australia, and provide excellent value for money. They'll keep your valuables safe from fires, breakage and unwanted intruders.
Safe services – let us come to you
Windsor Locksmiths is mobile. One of our team will come to you for safe repairs, relocation, removal, installation and opening services. Just give us a call on 1300 635 625.